I'd been told by Apple customer support in the US that if I could find an Apple Store in Bali when I had a problem with any Apple products when they were still under warranty, that I'd get my Macbook/Macbook Pro/Macbook Air/iPhone etc. fixed or replaced, because that's the way that Steve Jobs and his crew roll: the Apple warranty is international.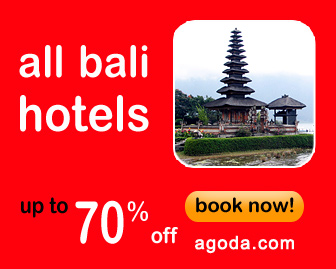 OK, I'm jaded and I've lowered my Bali expectations to avoid disappointment. There are many great things about expat life on Bali , but sometimes things won't work or happen quite as smoothly as they would in other places. That's OK, I'd absolutely still rather be here! You have Bali mango granitas and hibiscus iced tea to help you get over it.
Well, newsflash: I was wrong. When my wife's Macbook charger broke I thought 'well I'll have to pay, but at least we can get one here on Bali', what with all the apparent Mac authorised reseller signs that I see around. We went to the Mac House Bali in the Istana Kuta Galleria, where I'd been helped by Ahyudi before, and rather than make a big deal about us not having the receipt he simply found the serial number in the computer, called the Jakarta branch of the store and told us we'd have a replacement in a week or less. Wow. Excellent English too, if you're not Bahasa Indonesia-enabled.
Mac House Bali, Jl. Patih Jelantik pm 01/09 Istana Kuta Galleria, Kuta , Bali 80361
Telephone: 0361769060